Dr. Hajirah's Naturopathic Journey & Reflection
How wholistic health made an impact on my life and the life of my family.
My first orientation with wholistic health was as a mother that was desperate to assist her newborn baby.  I was attempting to breastfeed my fourth son and it did not go smooth. It was like I was living in a sci-fi movie.  He cried and cried. I cried and cried.  I prayed for relief for my son and I.  I did not realize that all the food that I was eating affected him severely.  The only relief that I could give him from the bloating and gas was to give him an enema after each meal.  This was hard on him and it was extremely hard on me, because I could see that my child was suffering each day, all day.  No milk on the market would calm this digestive issue.  I didn't realize that he was born lactose intolerant. Then a miracle appeared on a warm, sunny day an Iridologist from New Jersey, Ms. Nadine, came to my hometown and I made an appointment to see her.  Upon meeting her and giving her the struggle that we were experiencing, she suggested Dr. Bernard Jensen's whole life, plant-based food for his milk.  This would give him all the nutrients that his little life would need. This is what I used for the first year of his life.  Of course, I was sad that I could not breastfeed my son but, still very ignorant about wholistic health.  A change in my diet could have changed the scenario.  I wasn't quite on that page.  Even though I ate healthy, I wasn't willing to give up cheese, eggs, milk, mucous forming foods.  I couldn't understand how I would be able to sustain my health and strength to nurse with such a drastic change in my diet.  So, I concluded that we both could be happy.  Him on a plant based whole life food and me eating eggs and drinking milk. 
After this encounter with Iridology and the herbs that were recommended my family I and continued to use her services.  I also would help her as an administrative assistant whenever she came into town.  This kept me close to obtaining wholistic health information as it related to other suggestive diagnosis, recommended herbs, supplements and healthy eating associated with their condition.  Whenever my children encountered any medical crisis it was always cared for with a wholistic approach.  My family did not have a medicine cabinet.  We did have a general family doctor and I believed in my family having a yearly physical.  If anything was found it was treated with herbs and supplement. This continued for me and my family all through their adolescent and young adult life.  Because I really believed this was the most effective and non-evasive way of healthcare.                                                                                                                                                                                                                                                                                                                                  
I never really considered Naturopathy as a profession until a huge medical crisis hit home again in a very drastic way.  We had a home in Atlanta and Virginia at the time.  I received a call from my husband who was in Virginia and I was in Atlanta.  His voice was soft, low and barely recognizable.  He said Honey, "I am being transported by ambulance to the hospital because of organ failures."  My heart dropped.  I couldn't breath and I thought I was in a dream!! What happened and how did this happen!!! I knew that he took very good care of himself. I knew that I took very good care of him.  He had a healthy lifestyle, exercised, rested, and great nutrition   I knew that he had been experiencing problems with a sore throat.  Most times men will not complain or tell you the severity of their troubles for multiple reasons and because I was not there to see for myself his sore throat went untreated.  While traveling in the ambulance, he told me that he went to a small outpatient hospital for treatment three times and the last time they gave him a steroid shot.  In which he experienced an allergic reaction and he experienced organ failure immediately. I couldn't fuss at him them, but I was livid that this was a choice for him.  I was afraid to hang up the phone because his voice was so weak.  I really thought I would never hear his voice again.  I stayed on the phone with him until the doctor came into the room.  I immediately had to find someone to care for our family and packed a bag and drove to Virginia.  I couldn't even wait for a flight.  I couldn't sit still.  He was sent home and told that there was nothing else that they could do for him.  His blood sugar numbers were out of control.  He was not diabetic before this incident.  He came home a borderline diabetic.  He lost about 40 pounds and was also referred to a cardiologist.  How does a person go from a picture of health in one moment too being a critical ICU patient in the next breath? Unfortunately, all his medical health issues were induced from allopathic medicine.
After assessing the situation and his primary care doctor did not have any answers for us.  I decided it was time for me to take over.  I informed his primary care doctor and his nutritionist that I would keep them informed on all future health changes that would be made, as it related to my husband's healthcare.  I gave them a list of all the suggested supplements and healthy nutritional changes.  This went on for at least six months before he received a clean bill of health and was able to return to work.  His doctors were relieved and amazed at the outcome in such a short period of time. The major change was the wholistic approach.  Viewing his body as one unit and connecting all organs together making sure that all toxicity had a viable route out of his system.  Of course, this was hard on both of us physically, psychologically and spiritually.  His organs, tissues and blood had to be detoxed and built up simultaneously. The major organ to be detoxed and cleansed was the liver and the immune system needed to be built up.
After this journey, I submitted.  I said Ok G'd, you have showed me what you want me to do. I then sought out the wholistic path as a profession.  I have learned more about the human makeup and the interconnectedness of the mind, body and soul.  This is a life time journey of learning.  I am so Blessed to part of the family of Wholistic Health Professionals.  I thank all the teachers that paved the way for me and I pray that I can be a teacher for those that come behind me.  You can't be given gifts from G'd and only share them with your family.  You must be willing to share your gifts with the world.
Colleges, Universities and Professional Memberships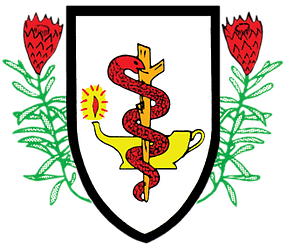 American Medical Certification Board – Board Certified Naturopathic Doctor

Trinity School of Natural Health – Doctor of Naturopathy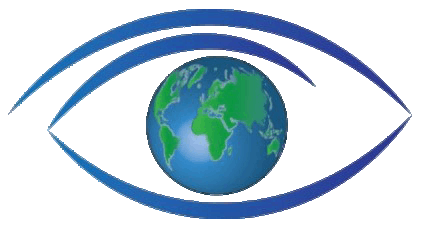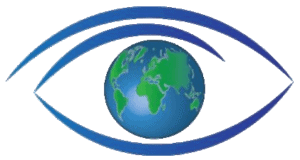 International Iridology Practitioners Association – Certified Comprehensive® Iridology Member

Bernard Jensen International – Master Iridologist
Dr. Hajirah Abdus-Salaam is a Certified Natural Health Professional in the following Modalities:
Iridology
Body Work
Flower Essence (Bach Flowers)
Muscle Response Testing
pH Balance
Body Systems
Nutrition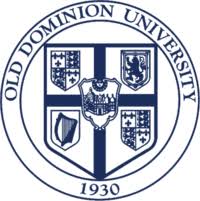 Old Dominion University – Bachelor of Science
Major-Interdisciplinary Studies
Double Minor History and Science
Thomas Nelson Community College, Associate in Applied Science Degree
Major-Management
Minor-Marketing