Read A Healthy You "Wholistic Health"
We are on a mission to teach, encourage, and support all health concerns using the modalities of natural health! Some of the major concerns as we travel the road of life is to achieve peace, progress, prosperity and good health.  To support and enhance a healthy state of well being…  Read More
Dr. Abdus-Salaam's foundational approach is How to Eat, Live and Prosper – H.E.L.P.  She allows her clients to take charge of their own health care by teaching, caring and sharing.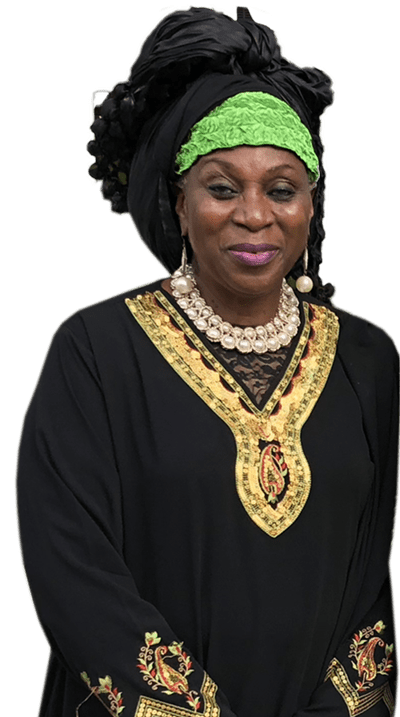 Our Clients share their experience
"After experiencing an irregular heartbeat, elevated blood pressure and blood sugar levels which borderline stroke conditions resulting from prescribed conventional medicine that promoted a ride from a local health care center to a nearby hospital later to find out that they were unable to effectively treat my condition and restore me to good health. Because of her professionalism, knowledge and experience as a Naturopathic Physician, she was able to thoroughly evaluate me by using the method of iridology and administering the holistic approach to get me back on my feet and consequently help me to fully return to work within 90 days. Thank G-d for Dr. Abdus-Salaam."
"I was in a state of despair with a serious viral condition and Dr. Hajirah came into my life. After an Iridology, meal plan and pH assessment, Dr. Hajirah made major suggestions that I was not trying to take heed to, but after my medical condition continue to suffer, I submitted to her suggestions and my life changed forever. My doctors were in disbelief at my recovery which they deemed as gloom and doom. Dr. Hajirah gives you all the information that you need to make proper decisions for your life. Her motto will always stick with me, "You must be willing to take your own life in your own hands and learn to fall in love with yourself."
"For years I have been going to the doctor for relief. I had been experiencing pain in my hands and feet, rigid limbs and unable to walk at times. At times, I would have to elevate my feet and I would be unable to work. Dr. Hajirah suggested that I include a probiotic and pro-enzyme in my meal plan, drink more water, make some minor changes to a more nutritional meal plan and amazingly the aches and pains have ceased to exist. I could not believe what small changes made such a big change in my health and daily activities. More people need to use her services!!!"
Disclaimer:  Information on this site is provided for informational purposes and is not meant to substitute for the advice provided by your own physician or other medical professional. You should not use the information contained herein for diagnosing or treating a health problem or disease or prescribing any medication.  As a non-medical professional, if you have or suspect that you have a medical problem promptly contact your health care provider.  Information and statements that have not been evaluated by the Food and Drug Administration are not intended to diagnose, treat, cure, or prevent any disease.